Dumpster rental service in Sarasota
Are you looking for a roll off dumpster container rental? Great! We have a large dumpster inventory available on short notice here in Sarasota.
Most affordable prices in Florida
Friendly & knowledgeable customer service staff
Simple dumpster contracts, no hidden fees
Get a quote now, call (941) 263-0436
Fast on time delivery and pickup
Reputable local family business in Sarasota
We are the leading waste disposal service provider in Sarasota. We pride ourselves for our reliable, high-quality, customer friendly dumpster services at affordable prices.
Our customers are household owners and tenants, business owners, contractors and various organizations. We are dedicated to meet and exceed our customer's needs and serve the growing number of our loyal customers.
Call us today at (941) 263-0436 for a free quote for your dumpster rental requirement.
We provide front load dumpsters and roll-off containers to the communities of Florida. We set our team to always provide a first class job for any junk disposal project. We already have served many businesses and homeowners in and around Sarasota. We always make sure that our rentals are delivered immediately, same day if possible. Experience our proven service today.
Licensed Dumpster Rental Service in Sarasota, FL
Dumpster Center Sarasota is fully licensed to gather and dump whatever you need to get rid of. We have been serving the Sarasota and surrounding areas for many years and we are well known within the local FL communities. We provide roll-off dumpsters from North to South Sarasota and everywhere in between and beyond. We are honored to be part of this rising community and to be able to serve our growing number of loyal customers.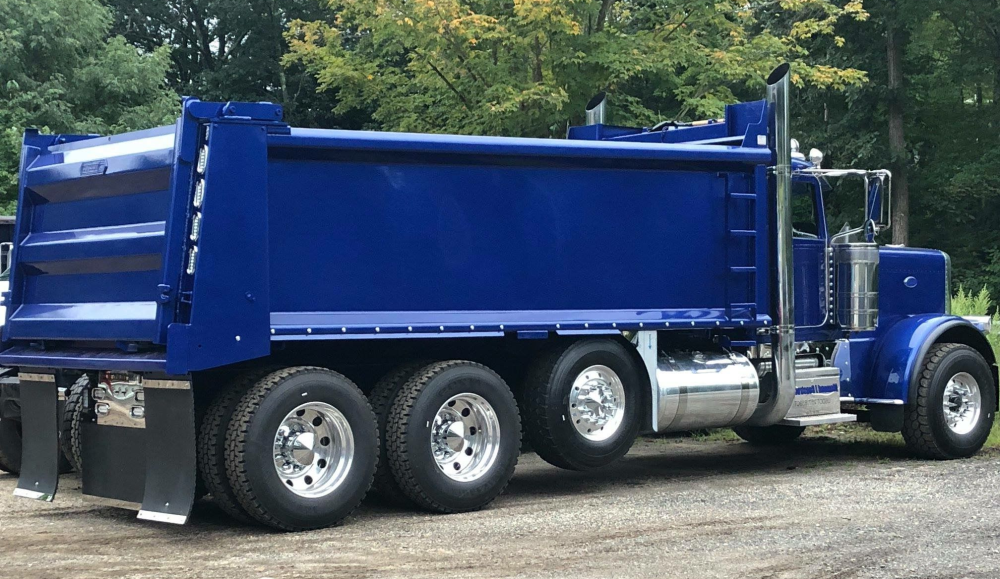 When in search of dumpster rental services in Sarasota, selecting a company with an outstanding reputation and an extensive history of customer satisfaction is the best way to go. This is why we are the top option you have to get the quickest and cheapest dumpster container rental service available.
We provide coverage for all of the Sarasota area and other nearby counties as well. Our company's infrastructure is ready to effectively help you complete your project by delivering you a roll-off dumpster of the appropriate size, on time and at an affordable cost. No project is too big or small for us.
Our staff is skilled in answering all your questions correctly, professionally and with the upmost courtesy. We assure quality results each time you let us handle any of your waste removal and recycling projects. We also guarantee to provide you with affordable dumpster rental rates. Our company's dumpster rental prices are always coupled with exceptional customer service outdone with quality results.
Get the best dumpster on time, every time. Call Dumpster Center Sarasota at (941) 263-0436 today to inquire about dumpster rental services in Sarasota, Florida.
Roll-off Dumpster Containers in Sarasota, FL
Are you currently in need of a roll-off dumpster or front load services? We are here to help you classify your project's requirements and for you to be sure that we got the right solution. We are greatly motivated to promote the importance of a clean home, city, town and community. Green is our motto and cleaning up is our vocation.
Do you have to throw away some construction debris from your home project? Or are you remodeling your home, redoing your kitchen or making an extension? Consider our dumpster rentals in Sarasota for a hassle-free experience with your cleanout project.

Easy, Hassle-free Dumpster Rental Process
It is our main objective to provide dumpster rentals that are cost-effective and competitively priced. Renting your dumpster with us here at Dumpster Center Sarasota is assured to be a hassle-free process starting with a simple but informative phone call. You can call us at your convenience at (941) 263-0436 and no stone will be left unturned. The roll-off rental booking process is going to begin effortlessly and will end with your contentment for a job well done and a place all cleaned up.
We are committed to providing quality service to our trustworthy customers. We focus on doing what is essential to guarantee customer satisfaction with rolloff dumpster containers transported in the most sensible manner. Call us today to get a free quote. Our workers are knowledgeable and always keen on helping.
Cost of renting a dumpster
We provide junk removal services for your homes or businesses. The items we can remove for you are furniture, electronic appliances, exercise equipment, computers, laptops, or any playground equipment, among other things. We can also eliminate lawn and garden debris, as well as roofing waste materials or concrete waste from a demolition site.
There are some aspects to consider when employing our services. During your visit or phone call, our experienced staff is going to ask about the following factors in order for us to get the precise cost of your job.
Size of Your Junk Removal Project
What is the volume of waste or debris you want to dispose of? How much junk and garbage will be collected?
It is not always obvious to know beforehand the size of the waste materials that will need to be discarded. But it is important to give this your best guess, as your cost will depend on the size of the dumpster you decide to rent from us.
What Items Can I put in the Roll-Off Dumpster
The list of items you can put in your dumpster includes shingles, sheetrock, windows, plastic, furniture, and metal as well as many other types of construction materials. We have the expertise to help you decide what size dumpster you need for your junk discarding job. You can contact us for more details on what you can dispose of.
What is maybe more important is what you cannot put in the dumpster. And the main thing is hazardous materials, as these would require a special permit.
Environmental Impact
Our company is able to remove hazardous waste such as asbestos and lead paint but unfortunately not in a dumpster.
We can recommend you our experts to help you with these unique issues which arise from time to time. It's our priority to provide the safe, complete package of services that you may need, so if you have a hazardous materials question, give us a ring. But we have to be mindful of state and federal regulations, as our priority is always to protect the environment and to abide by the law.
Junk Disposal
How will your debris be disposed of?
Some of your items are recyclable such as concrete or glass while other items could be sold for scrap, or salvaged. It is good to know the process of recycling as this can create a big impact on the environment.
Clean Up
Dumpster Center Sarasota is dedicated to giving affordable and unfailing clean-up services for commercial, residential, and industrial tasks with your local preferred vendor in Sarasota, FL.
When the debris and junk are removed, where are they taken
Depending on what items you want to get rid of, some can be recyclable such as glass, wood, paper, metal, plastic, or e-waste. Other products can be donated to the local Floridian charities. Any excess waste will be taken to the landfill.
Call Dumpster Center Sarasota at (941) 263-0436 for a free quote for your dumpster rental requirements today.
Most affordable prices in Florida
Friendly & knowledgeable customer service staff
Simple dumpster contracts, no hidden fees
Get a quote now, call (941) 263-0436
Fast on time delivery and pickup
Reputable local family business in Sarasota
We can deliver to the entire Sarasota metro area as well as North Port, Sarasota, Venice, Longboat Key, Bee Ridge, Desoto Lakes, Englewood, Fruitville, Gulf Gate Estates, Kensington Park, Lake Sarasota, Lakewood Ranch, Laurel, Nokomis, North Sarasota, Osprey, Plantation, Ridge Wood Heights, Sarasota Springs, Siesta Key, South Gate Ridge, South Sarasota, South Venice, Southgate, The Meadows, Vamo, Venice Gardens, Warm Mineral Springs and Wellen Park.
We can deliver our bins to the following zip codes: 34233, 34223, 34231, 34275, 34286, 34287,34288, 34289, 34291, 34229, 34236, 34237, 34238, 34239, 34240, 34241, 34234, 34232, 34242, 34293 and 34235.
Tips for Maintaining a Dumpster
Maintaining a dumpster can be a dirty and challenging task, but it's essential to keep it clean and in good condition to prevent foul odors, pest infestations, and other potential problems. Here are some tips for maintaining a dumpster: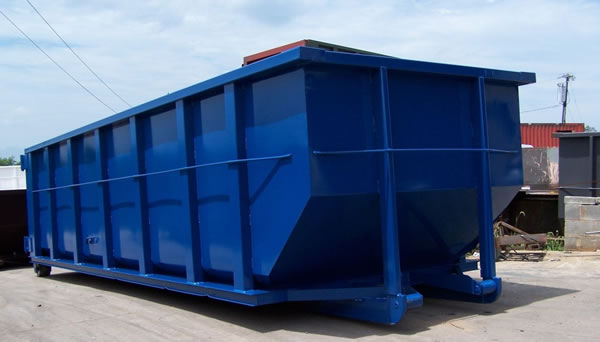 Schedule regular cleaning: Regular cleaning of the dumpster is crucial to keeping it in good condition. Depending on the amount of waste generated, it may need to be cleaned weekly, biweekly, or monthly. This can help prevent unpleasant smells, bacterial growth, and insect infestations.
Dispose of waste properly: To ensure that the dumpster stays clean and free of debris, it's essential to dispose of waste properly. Always make sure to place junk inside the dumpster and not on top of it or around it. Also, avoid placing hazardous materials or prohibited items in the dumpster.
Keep the area around the dumpster clean: The area around the dumpster can easily become littered with debris, which can attract pests and create an unpleasant environment. Make sure to regularly sweep and pick up any trash or debris around the dumpster area.
Check for leaks: Leaks can occur in the dumpster, causing a buildup of liquid that can create unpleasant odors and attract pests. Regularly inspect the dumpster for leaks and ensure that it's properly sealed.
Consider using a dumpster liner: A dumpster liner can help keep the dumpster clean and prevent liquids from seeping into the container. It also makes cleaning the dumpster easier.
Train employees on proper disposal: Make sure that all employees who use the dumpster understand the proper way to dispose of waste. This can help prevent issues and ensure that the dumpster stays clean and in good condition.
Maintaining a dumpster requires regular cleaning, proper waste disposal, keeping the area around it clean, checking for leaks, addressing any issues promptly, considering the use of a liner, and training employees on proper disposal. By following these tips, you can ensure that your dumpster stays clean and in good condition, minimizing any potential problems that could arise.
Regulations Surrounding Dumpster Rental
It can vary depending on the location, type of waste being disposed of, and other factors. However, there are several common regulations that dumpster rental companies and renters should be aware of. Here are some of the most important regulations:
Permits: Depending on the location and the size of the dumpster, a permit may be required. Dumpster Center Sarasota should check with local authorities to determine if a permit is needed and, if so, obtain it before placing the dumpster.
Placement: Our dumpster must be placed on private property or in a designated area; placing it on public property, such as a sidewalk or street, may require special permits or approvals.
Weight limits: There may be weight limits for dumpsters, and exceeding them may result in additional fees or fines. Renters should be aware of weight limits and ensure that they do not exceed them.
Prohibited items: There may be certain items that are not allowed in dumpsters, such as hazardous waste or electronics. Renters should check with the rental company to determine what items are prohibited.
Filling level: Dumpsters should not be filled above a certain level, as this can create safety hazards when the dumpster is transported. Renters should be aware of the fill level and ensure that they do not exceed it.
Rental period: The rental period for dumpsters may be limited, and additional fees may apply if the rental period is exceeded. Renters should be aware of the rental period and ensure that they return the dumpster on time.
Environmental regulations: Dumpsters should be emptied and disposed of in compliance with environmental regulations. This may involve separating recyclable materials or properly disposing of hazardous waste.
It may include permits, placement, weight limits, prohibited items, fill level, rental period, and environmental regulations. Dumpster rental companies and renters should be aware of these regulations to ensure compliance and avoid additional fees or fines.
Most affordable prices in Florida
Friendly & knowledgeable customer service staff
Simple dumpster contracts, no hidden fees
Get a quote now, call (941) 263-0436
Fast on time delivery and pickup
Reputable local family business in Sarasota